Bright, Bold, and Beautiful, let's talk pillows for your sofa.
Bright, Bold, and Beautiful ~custom pillows make a vibrant personalized statement in any space. So, let's talk pillows for your sofa.   
As I consulted with a client this week about how to customize her living room, our design conversation turned to pillows. She had purchased pillows in several shapes and styles from big box stores that were ok but did not offer the "pizazz" she wanted. My client was surprised to learn that she could design customized pillows of her very own by selecting the fill material, pillow sizes, fabric, colors, patterns, and trims she desired. You may have also wondered how this works. Well, let me explain.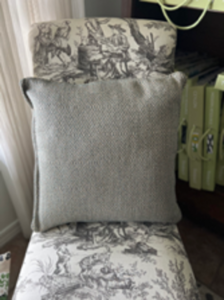 Filling the Perfect Pillow: A soft, full pillow is a happy pillow. Most sofas come with matching pillows, usually 18″ x 18″, filled with a cheap poly-fill that gets stiff and boring after about a week. You can create soft and fluffy pillows that fit your lifestyle by customizing the fill. Adding a combination of down and feathers to the filling will make your pillows softer and more relaxed. Quality pillow inserts such as these offer a variety of firmness based on the ratio of down to feathers.

A ratio of 25% goose down to 75% goose feather will give you a softer, more luxurious pillow. While a 10% down to 90% feather fill will provide a comfy cushion that is still soft enough to "karate chop."

However, if you have allergies, softer poly-fill choices will also give you a softer look and feel. These high-quality 100% polyester cluster fill inserts also have the look and feel of being down, full, and fluffy.  

Find Your Pillow Pizazz!  

Size and Shape Pillow size and shape both extend the comfort and style of your furniture. For example, I prefer using a sofa pillow at least 24″ x 24″, no smaller than 20″ x 20″, to create a luxurious feel. All pillow sizes are the measurements taken from the pillow casing before stuffing. Pillow sizes will vary after filling, so insert at least one size larger for an extra-full look. I often like to add a rectangular pillow to the middle of the sofa and accent chairs to add character and comfort. You will also be spotting round disk-shaped pillows making a come-back.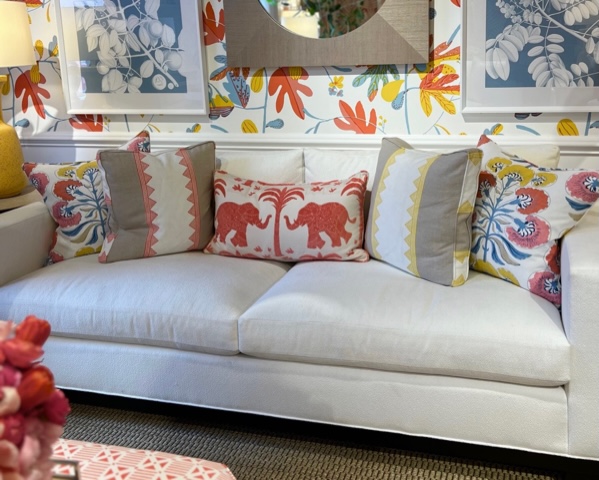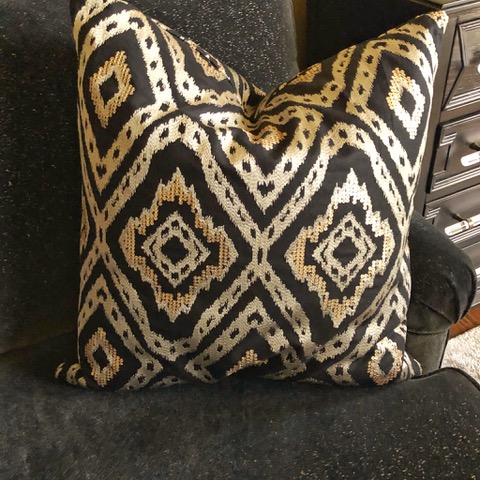 This rich sequined fabric makes a bold style statement on a solid-colored sofa or chair.

Combine different fabrics to add interest and texture to pillows. Trims and cording are always a good idea.

Embellishments and Passementeries is a word that refers to decorative trimmings.  Added to your pillows, create a more ornamental pillow for a formal design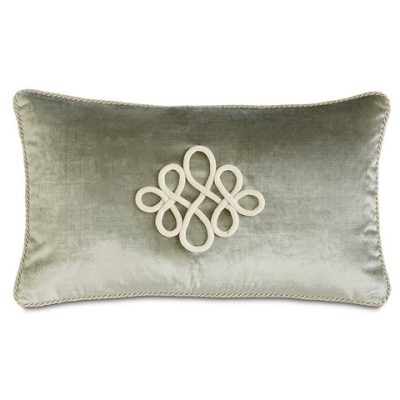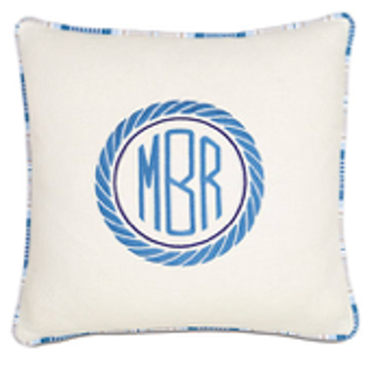 Monograms are one of my favorite ways to add texture. Monograms can be fancy, formal, or casual, allowing you to brand your rooms with style. The monogram can be either your first and last name initial or a passementerie design stitched on the fabric. Tone-on-tone monograms are subtle and elegant. Mixing patterns using the same colorway will unite the pillows for added interest and balance.

I like pulling in colors from the sofa to create pillows, but it is unnecessary. Think about what color you want to bring into the room. Inspiration comes from everywhere, but nature is one of my best inspirations. Look around as you drive, walk, or shop for things that make you stop and take a second look.

Magazines are another great source of inspiration for those pillows you are creating. Find five to ten designer magazines, look at the pillows on the sofas in the magazines, and tear out pages that speak to you. It may only be one element or object in the photo but tear it out and start your personal style folio. Using a few of these tips will help train your eye to make you stop and consider why you like a specific look, style, or color. Lay out these photos and see what they have in common and how they are different, and then figure out the color and design you want to bring into your home.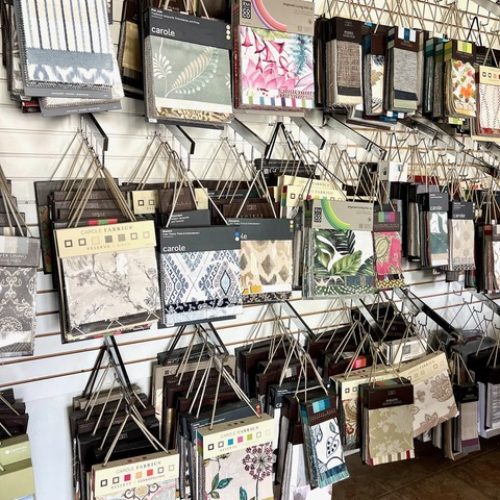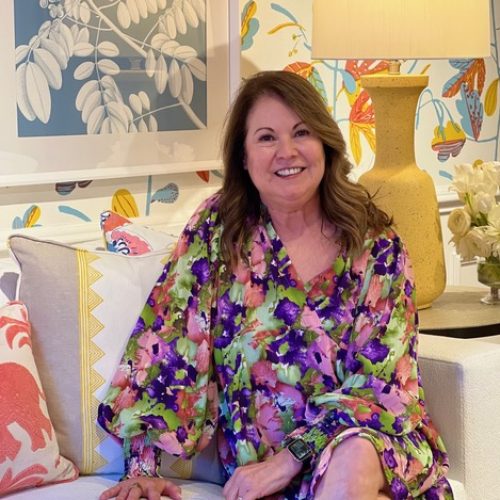 Fabrics galore await as you begin designing your perfect pillow. The texture of the pillow fabrics you choose is crucial in creating comfort and style. Mixing textures is a fabulous way to give a room a laid-back, effortless feel. Just using two different fabrics can add texture and interest to your pillows. Consider the same fabrics in different colors or reverse some materials for a unique style. Be bold! Create texture by choosing some of the new sequined fabrics in various colors.

I hope these tips help you, but if you need help, call me at 870-847-0286. My showroom at 717 Ash Flat Drive, Ash Flat, AR, is open only by appointment, but it houses thousands of fabrics just waiting to become the pillow of your dreams.

XOXO, Lori