Shining A Light On Interior Design Trends For 2019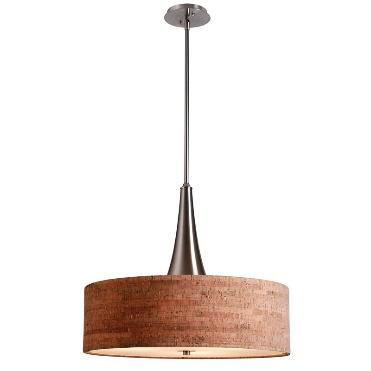 2019 is up and running, and so am I! A new year always means a new outlook, so I have set my sights on what will be BIG this year in design. Spotting design trends are one way I can provide a "WOW" factor in all my projects. I am constantly searching for the perfect furniture, fabrics, and accessories that will keep my designs fresh, contemporary and spectacular. So, I visit many markets all over the US, where I attend seminars on all the trends and forecasts for interior design. I am so excited to share some design trend take-aways from my 2018 year-long travels.
Smooth Elegance with Black and Gold.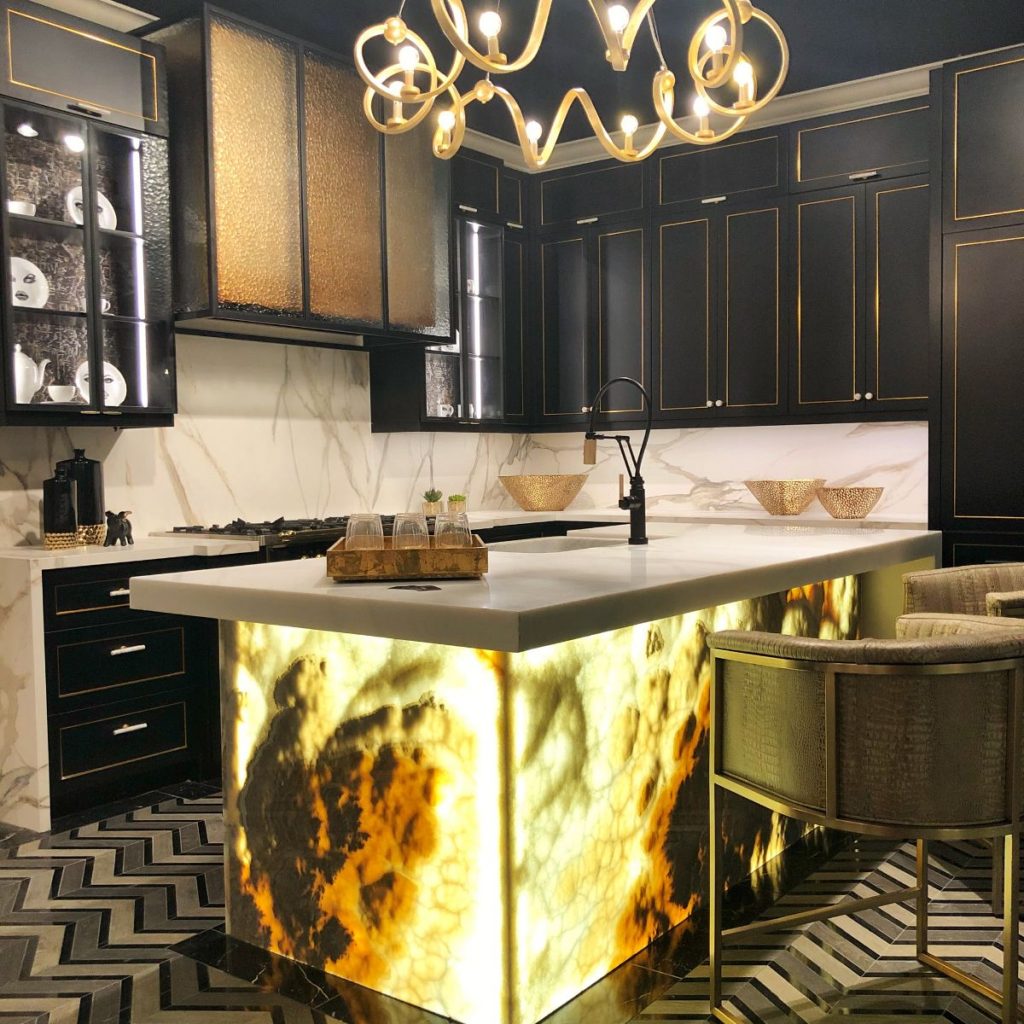 Black has always been on trend in the clothing market, but I'm seeing it emerge boldly in interiors, usually paired with gold. Dark, moody walls paired with statement pieces trimmed with gold hardware bring elegant modernity to spaces. Black has always been edgy, yet stately, and can often serve to anchor the design of any room. Even though this is a trend, I feel that black and gold will withstand time.
Traditional design is becoming Cleaned Lined, streamlining to a minimal/modern feel I call Transitional Design. This twist on the traditional offers less ornamentation and more classic styles and shapes. You will be seeing classic, nostalgic pieces paired with modern rugs, art or lighting that breathes fresh air into a room.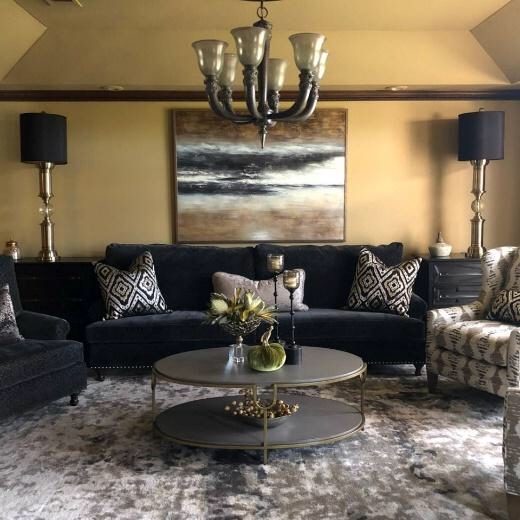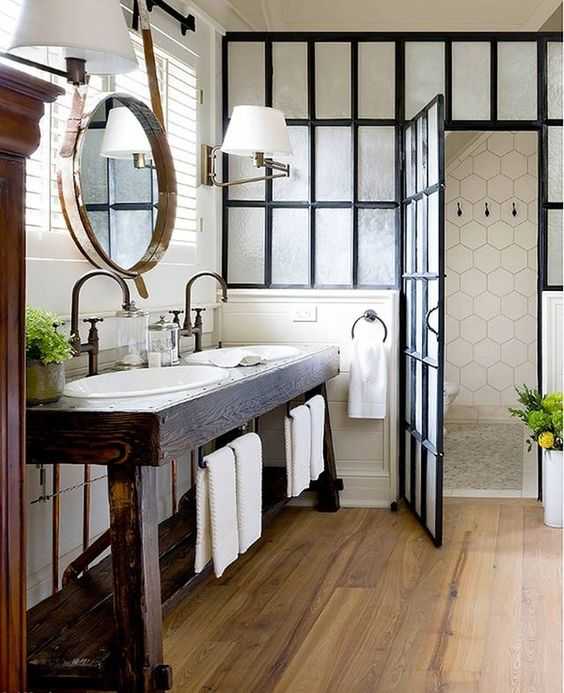 Farmhouse Refreshed
Farmhouse will continue to trend in 2019, but it will have a modern twist as well. It will still be comfortable, but less will be more with this trend. You'll see sliding found doors, gray paint, metal furniture pieces, florals in both artificial and real. Farmhouse is like denim; it just gets better with wear and time.
Using clear barstools with gold accents adds a modern flair to a traditional farmhouse design.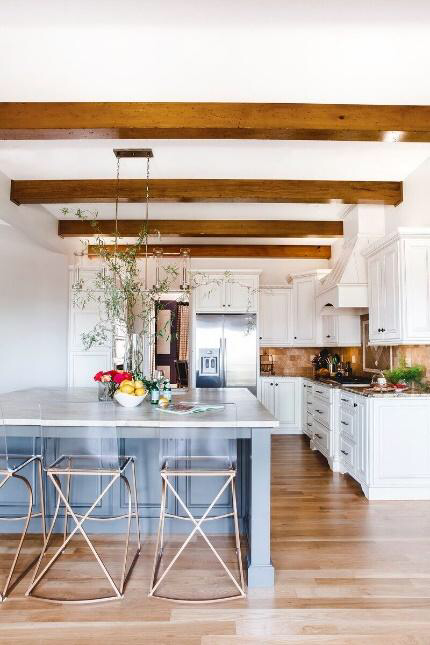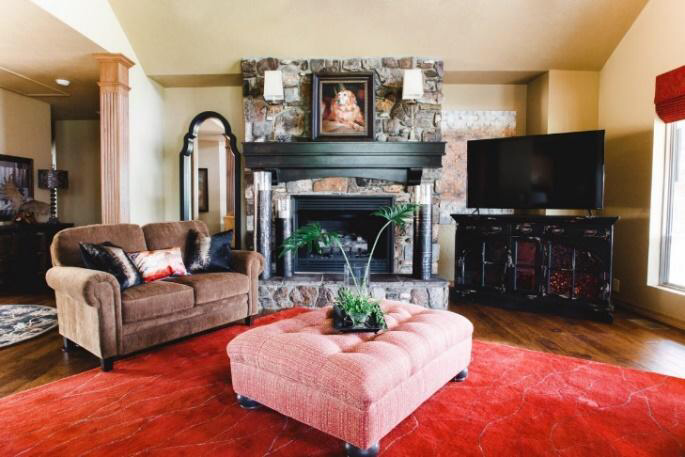 A touch of contemporary color adds a modern vibe to a cozy farmhouse living room.
PATTERNS ON TREND
Florals will be showing up in everything from wallpaper to upholstery fabric and art. Geometric patterns will also be strong because of the turn toward a modern trend I see in every interior design aspect. Patterns can make a bold statement in a room or add just a touch to give it an updated feel.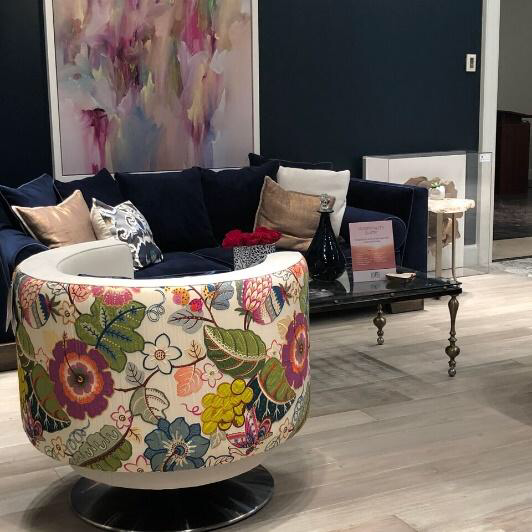 Florals on a dark wall create a dramatic design.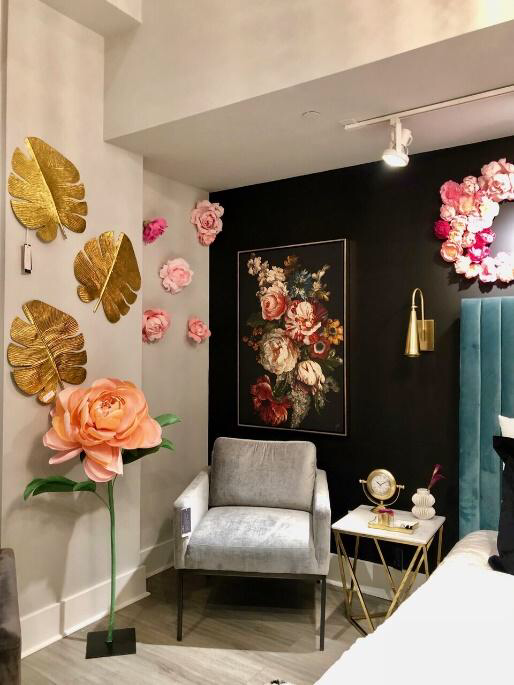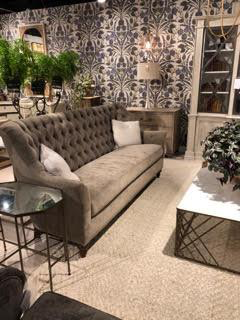 Patterned wallpaper adds modern elegance in Gabby's Showroom at the Dallas Market. The wallpaper below is from the Thibaut Showroom at the High Point Market.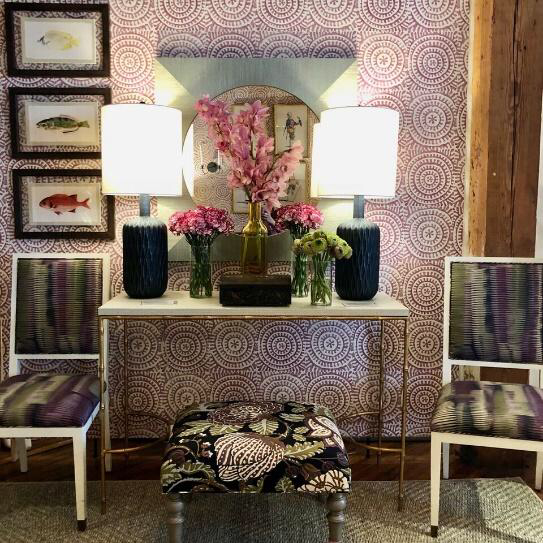 I am excited about all the possibilities 2019 brings to the design table! A more modern feel with clean lines and a minimalist look is clearly trending in all design styles. And, the mix of metals seems to be holding steady through 2020 and maybe beyond. I hope this trend talk has inspired you to add fresh, modern design elements to your home. If you need help, I'm just a phone call away! The Grapevine Home 870-994-4438.
xoxo
Lori
P.S. If you're unsure of your design style go to https://loricarpenterdesigns.com/home-design-quiz/ and take the Home Design Quiz.