How to create the perfect girls night in.
Tips for your perfect little soiree for date nite, family and friends or just for you!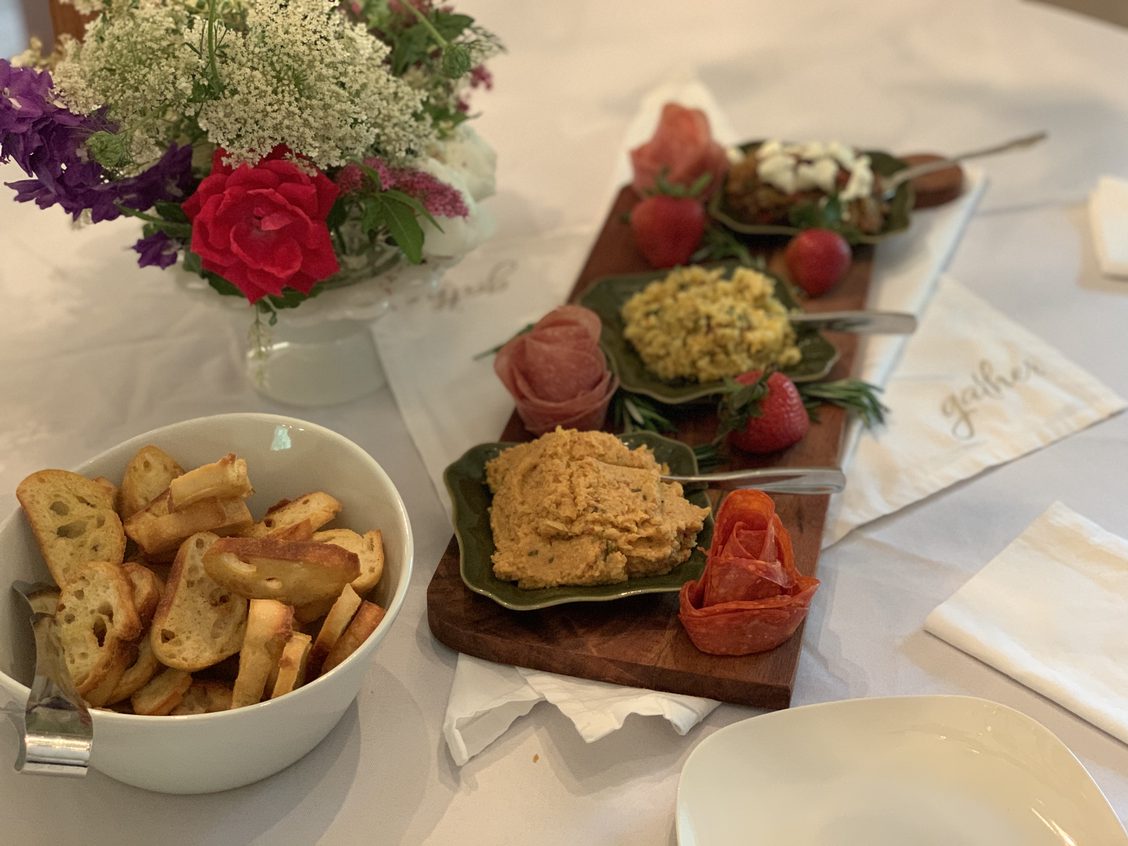 This past week, I was one of about 50 designers in the US and Canada chosen by Designhounds AT HOME and Signature Kitchen Suites to participate in a chef-inspired appetizer paired with the perfect wine from Gentleman's Farmer for summer date night via Zoom. My husband was not interested, but my daughters were in town for the upcoming Memorial Day weekend, so they set in on this sampling zoom soiree and enjoyed it immensely and now want Signature Kitchen Suite luxury appliances for their homes. Each designer was given all the fresh and organic ingredients from Napa Valley, wine from Napa, and tips for food styling from a professional food photographer and stylist. I want to share some of their information for you to have an inspiring evening in the home.
The first thing is to get all your ingredients ready in bowls first; Chef Nick taught us that at the beginning because everything is cooked quickly over high heat. After making up each recipe, put them in plastic containers in the refrigerator for later use.
After all the appetizers have been prepared and stored, look around your house for small dishes and linens with contrasting colors like white, black, or navy. Small trays, small serving knives and spoons, and of course, glass wine glasses are an acceptable way to make this extra special. Using beautiful dishes makes you look like the hostess with the most!
Placing the appetizers on small plates gives it visual interest, as you can see in the photo. The stylist Susan Brinson explains to swirl the dips leaving indentions. If you notice food photos, they all have a textural design to feed the eyes first and makes the food look heroic.
When serving appetizers, choose light wines like Rose, Pinot Grigio, and Chardonnay makes the perfect paring and something most people enjoy with appetizers.
In the above photo the floral arrangement is flowers and weeds from my yard. Remember my last blog post about bouquets for your home. Having various plants to clip from makes easy DIY bouquet for any events or just for a weekly arrangement.
Enjoy yourself as well as your guests, whether family or friends. Now you have all it takes to make the perfect girl's night in!
Happy entertaining,
Lori
P.S. Attached recipes below.