Dallas Market Summer 2021
It was so exciting to attend the market again. After a year and half of quarantine because of Covid-19 and vaccine taken, it was wonderful to meet with a few of my design friends for inspiration and collaboration. Two of my design friends Brenda Baxter with Custom Drapery Designs from Dallas and Marcia Boatwright from Ada, Oklahoma roomed together. But while at the market I ran in to several designer friends, it was so wonderful to see them as well. Leslie Carothers, Carla Anston, Ilse Benard, Michael Bauer, David Santiago, Kelly O'Neal and the lovely Patti Carpenter just to name a few. I can't even begin to tell you how wonderful it was to see these wonderful design professionals, I've know and admired for years. Great to be in the mix again. The biggest trends I spotted at this market was all the curved, round and organic designs. Like the sofa below and leather tooled barrel chairs from Ambella Home located in the Dallas Design District.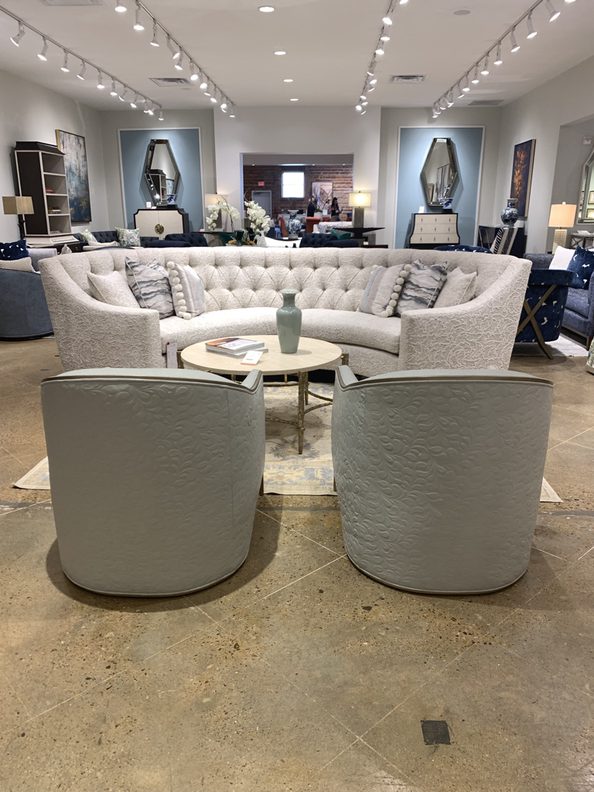 I love this black console table with the gold circle; it also came with matching cocktail tables. Also, note the warm colors seen in these pillows and trim around this chair. The perfect designer touch! This bench was covered in the exquisite fur fabric very nice to touch.
Round and organic were very prevalent in this market.
Note: The round table with round barrel chairs from the Gabby Showroom.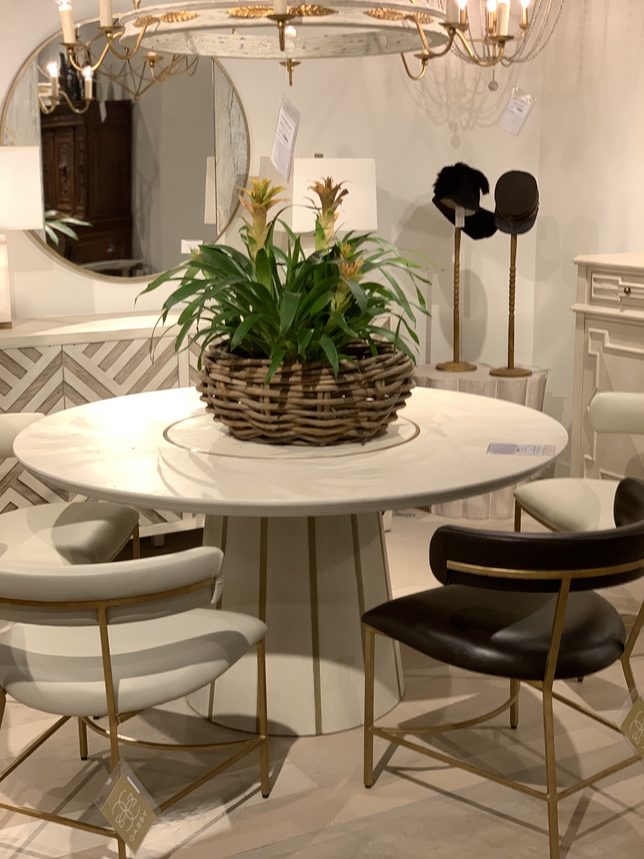 These organic chandeliers. Do note the round design.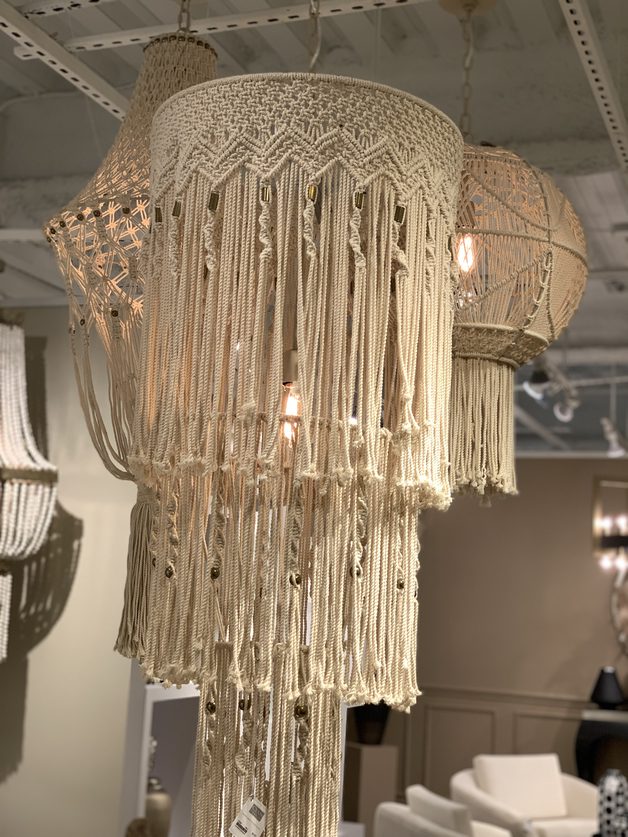 Petrified wood tables just had to come home with me! Wow factor on a clients outdoor living space.
This showroom was filled to the brim with beautiful coffee and end tables. Ashore Designs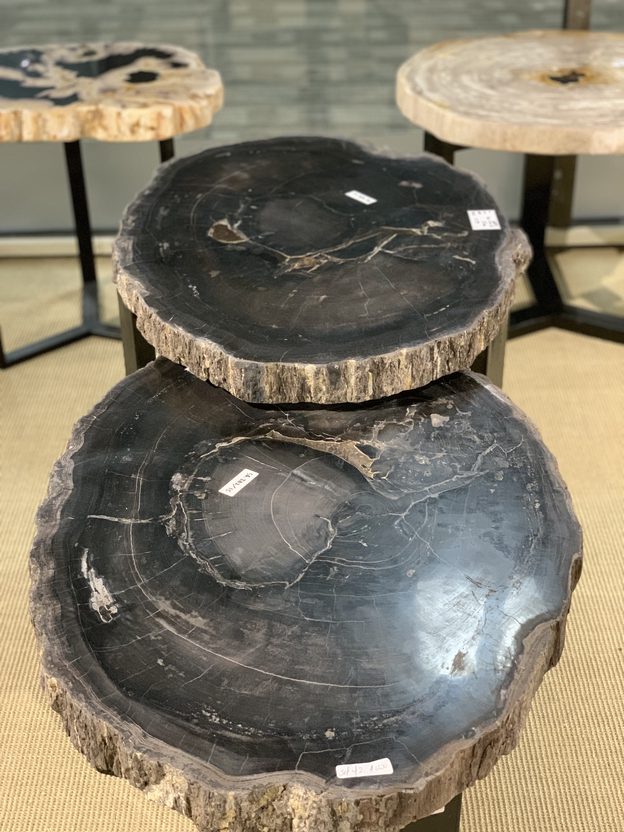 I fell in love with the round chandelier by Martyn Lawrence Bullard.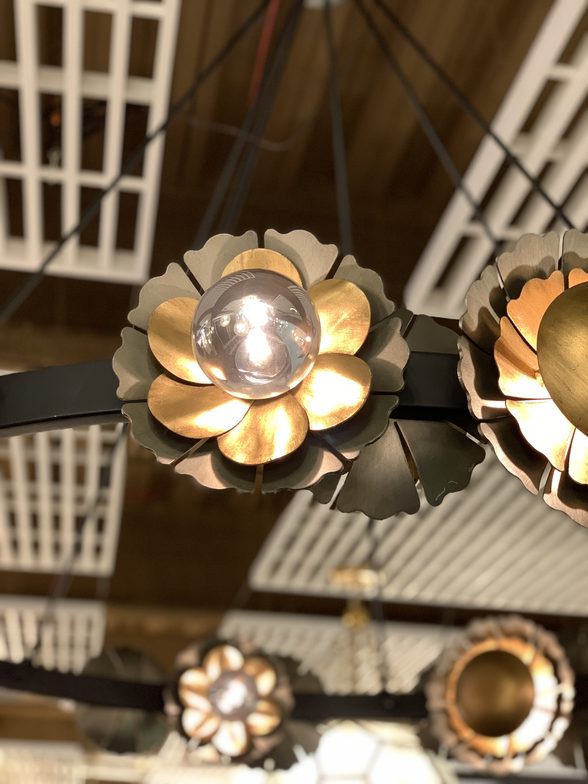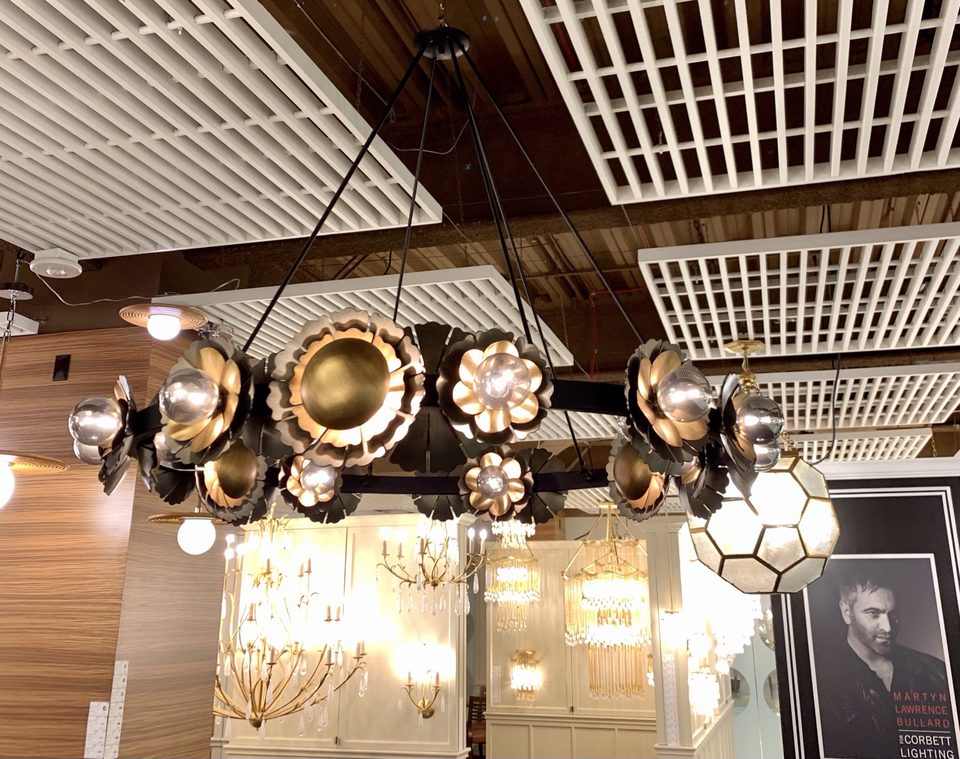 The perfect mix of black and gold metal flowerets around the chandelier. Simply Stunning!
A modern design on circular lighting by Sean Lavin.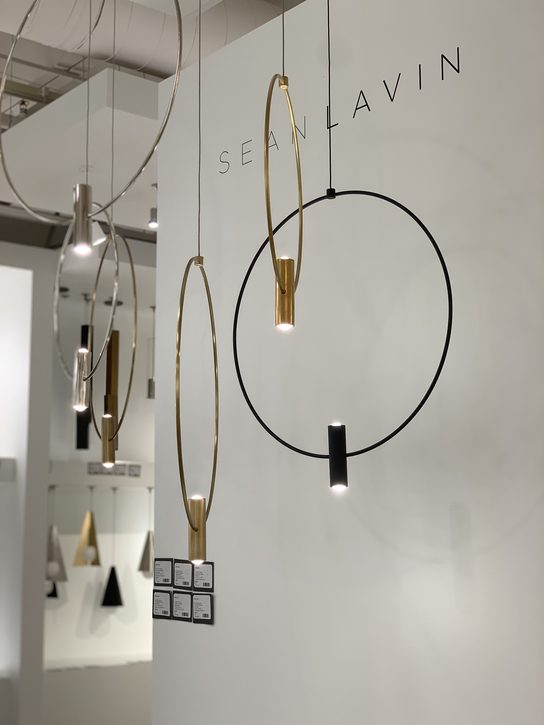 Lastly my favorite table top find. This beautiful clear glass plates with gold etching around the edges will need to be in one of my designs soon!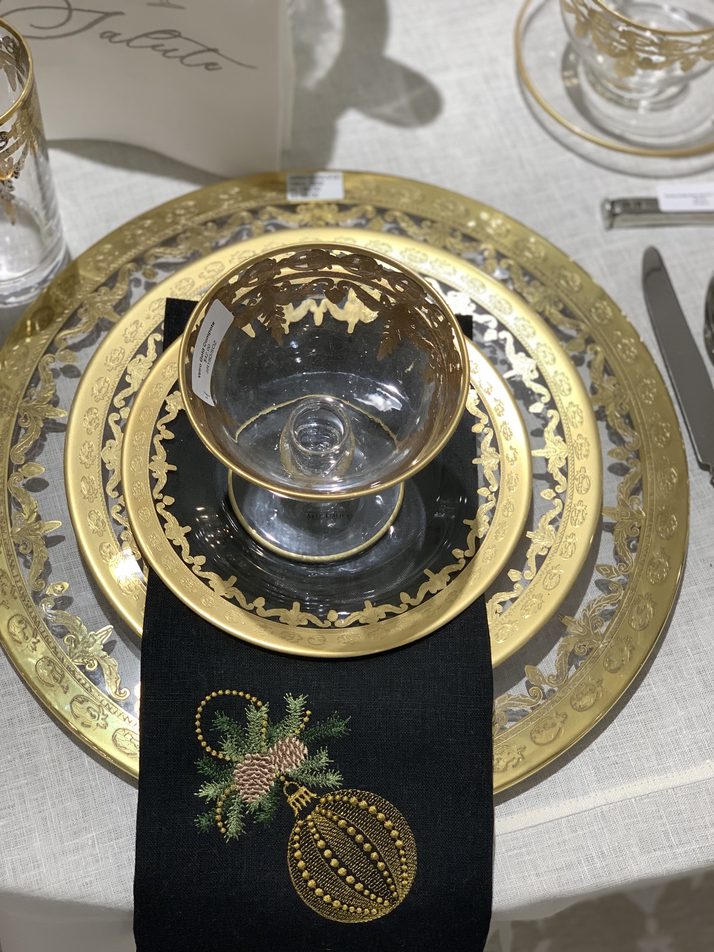 Dallas Market didn't disappoint; it was wonderful to see old friends and make new ones. Most of all, it was great to be free to touch and feel beautiful furniture, lighting and to see fabulous designs that inspire my soul.
photo below me and MS. Ada Oklahoma aka Marcia Boatwright!