Take a seat, take any seat but don't settle for any plain old chair.
While attending the High Point Market in North Carolina, the mecca for the furniture industry, I found legions of chairs with bright, bold print fabrics. I was like a kid in a candy store, snapping photos left and right. All the beautiful fabrics on these chairs were inspirational to this designer.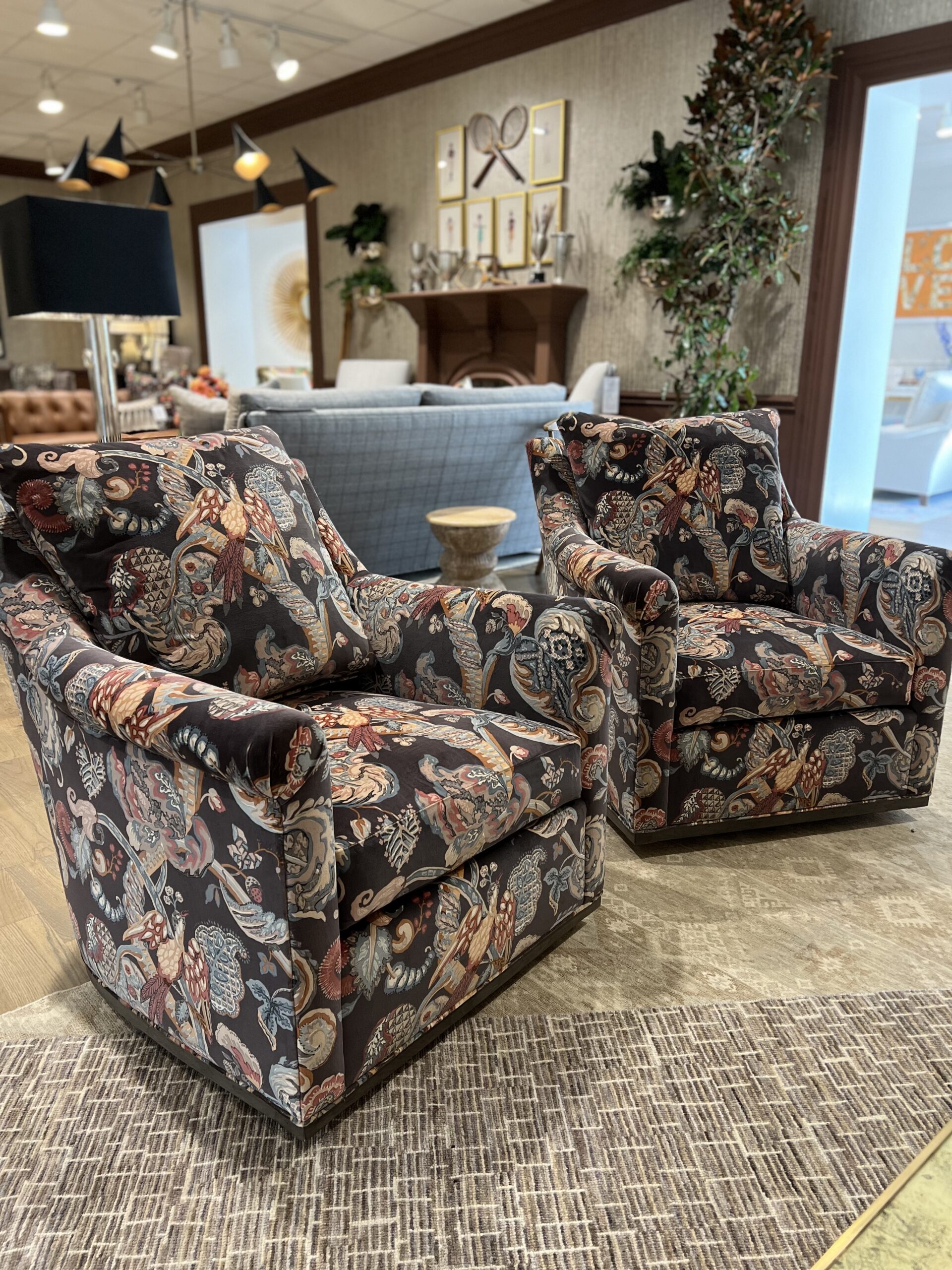 These two swivel chairs covered in this fabulous deep rich print would look wonderful in any room. This is a perfect example of up and coming trend colors. @wesleyhall Photo: Lori Carpenter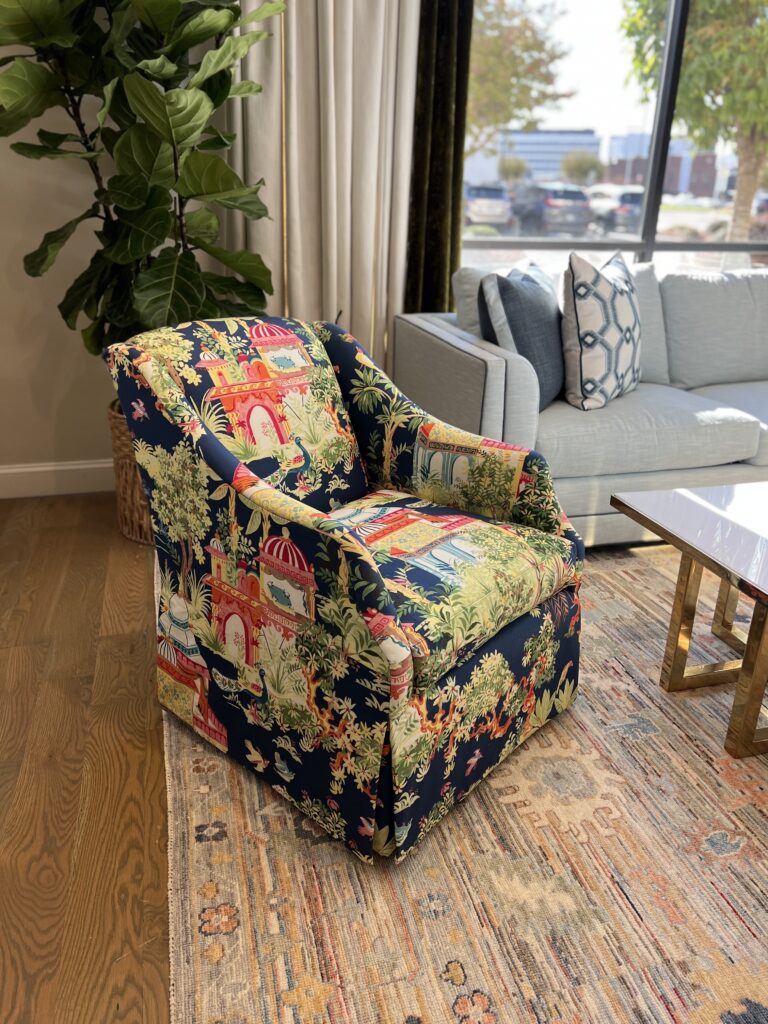 Chinoiserie fabrics as well as wallpaper were prevalent through out the market. Chinoiserie reflects Chinese motifs derives from the French. The English and Italian designers sought to imitate the fanciful, decorative style of the Chinese arts. You can see the design matches the European taste rather than respecting the Chinese originals. To learn more about Chinoiserie check out Dragons & Pagodas: A celebration Chinoiserie by Aldo's Bertram. @wesleyhall
Modern designs by Nathan Anthony has the best designs and the quality is second to none. I love the yellow chair especially the legs. The dining chair with the rounded back was unbelievably comfortable.
Natural materials will always be in vogue. It goes well with the Chinoiserie design style. But, coordinates well with many design styles.
My first impression of the chair in the TOV showroom was WOW someone the needs to entertain the cat would love this chair. And you know the cat would love it. Stunning!
My personal favorite find was the dining chairs that swivel and roll. The fabric in dusty apricot gives a nod to colors of the year 2023. Benjamin Moore 2008-30 Raspberry Blush and Sherwin 
Williams 9081 Redend Point. Both a nice earth tone color.
I was crushing on all of these chairs for many reasons. Style, design and their unique functions were the main reasons I fell in love. Fabrics can be reproduce on your furniture. I have a wonderful upholster and 1000's of fabrics that can transform your existing chairs to beautiful seating in your home. Give me a call today to get you taking the perfect seat.

XOXO,
Lori