A Culinary Journey Unveiled: My Middleby Cooking School Adventure
Greetings, fellow food enthusiasts and cherished readers!
I'm thrilled to whisk you away on an unforgettable culinary escapade through my recent experience at the Middleby Cooking School.  Prepare to tantalize your taste buds, ignite your creativity, and gain an exclusive peek into the artistry that goes into crafting the world's most exquisite kitchen appliances.
Embarking on a Journey of Flavor and Innovation
Picture this: Two days immersed in the heart of culinary innovation, where design meets functionality and flavor takes center stage.  Middleby Residential, located in vibrant Dallas, opened its doors to a select few, myself included, for an exclusive Viking appliance workshop.  As we dove deep into the world of kitchen artistry, the magic began to unfold.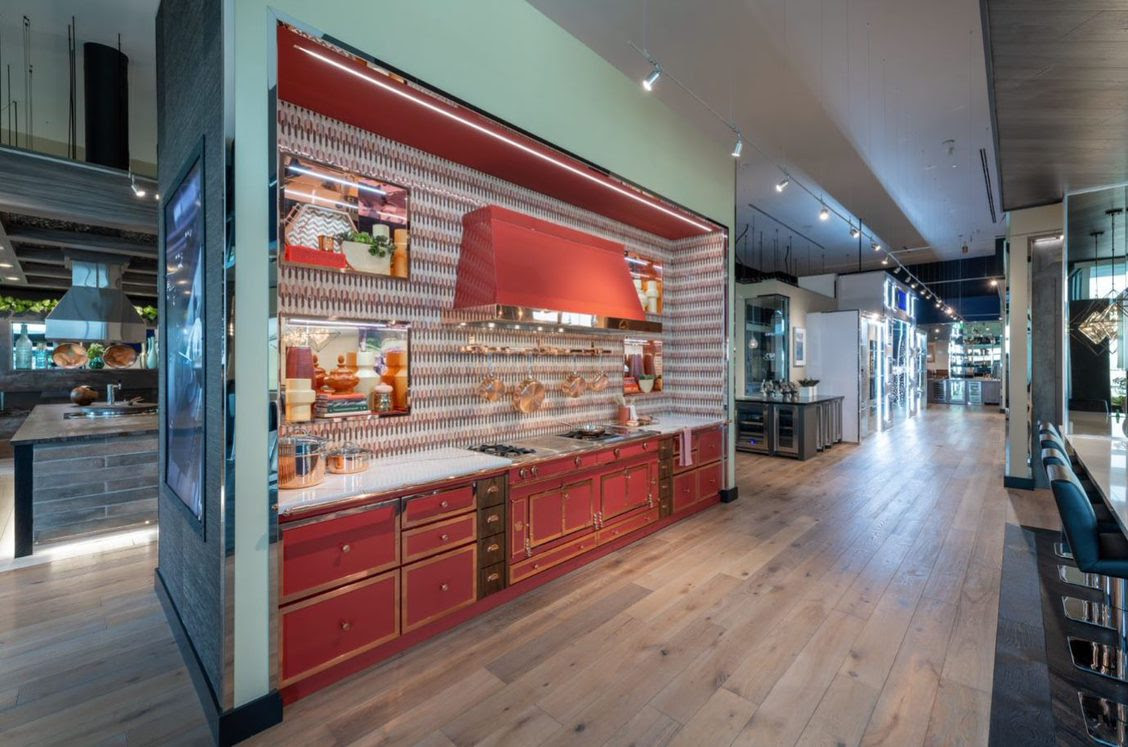 A Symphony of Premier Brands: Middleby Residential
Middleby Residential, a collective of premier international consumer brands, is dedicated to shaping the kitchens of our dreams.  From the time-honored elegance of the La Cornue French-inspired range to the versatile AGA range, the sizzle of Lynx outdoor grills, and the sophistication of U-Line and Marvel refrigeration, Middleby's collection is a testament to luxury and precision.
But that's not all – let's talk about the EVO flat-top grill.  It's not just an appliance; it's an experience.  Imagine a gathering where family and friends come together, each contributing their culinary flair to a feast prepared before their eyes.  With options for custom outdoor kitchens, portable tabletop use, and even a three-wheeled cart version, the EVO grill is designed to bring people closer to the joy of cooking.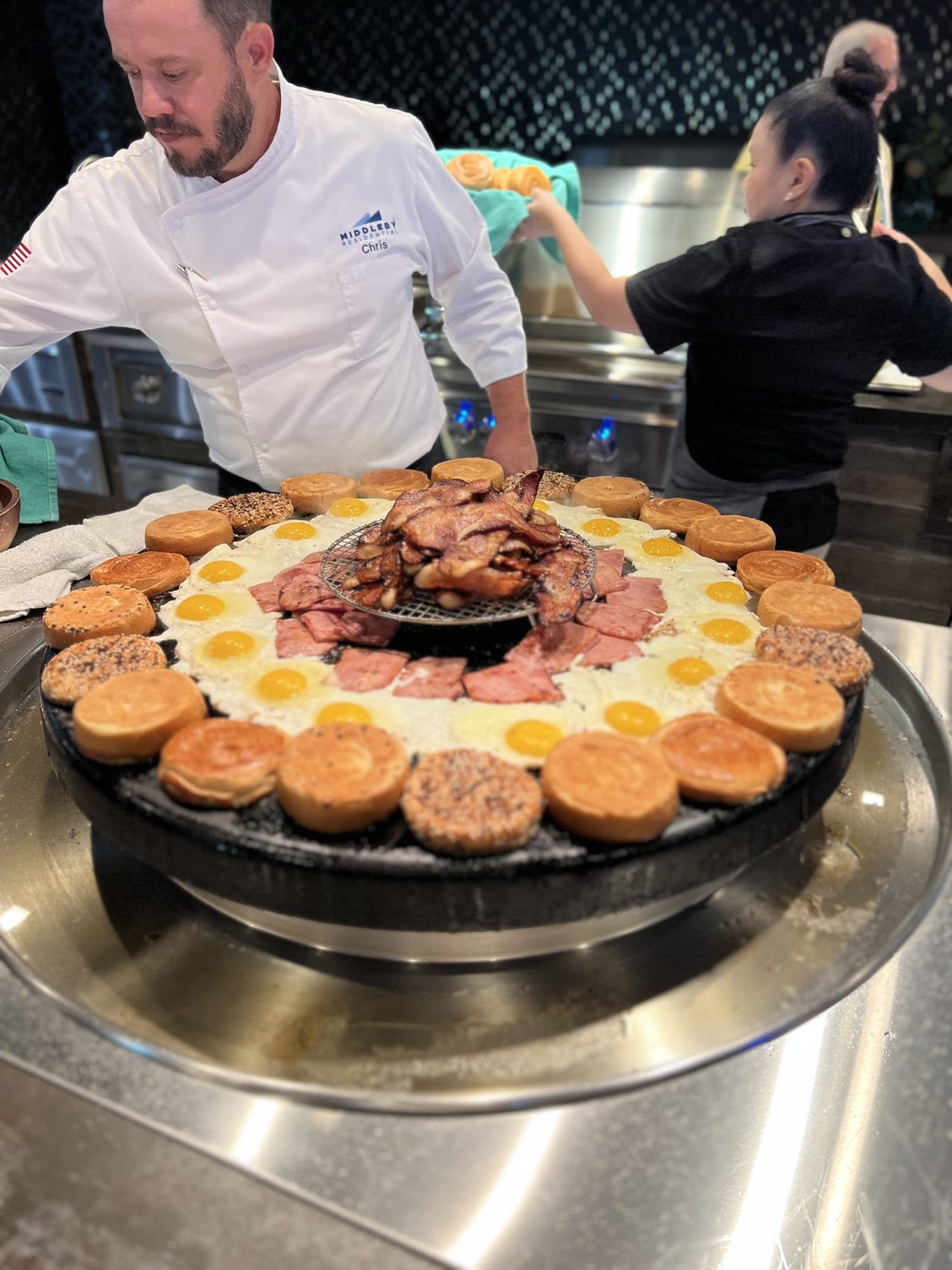 Crafting Connections and Enriching Knowledge
Beyond the appliances, the Middleby Cooking School experience facilitated a meeting of minds and tastes as a passionate homeowner and kitchen designer.   I had the honor of connecting with talented kitchen designers from all corners of the country.  We explored the showroom together, sharing insights and ideas and forging connections beyond the cooking school's doors.  The promise of reuniting at upcoming Kitchen and Bath shows is a prospect that has me eagerly counting down the days.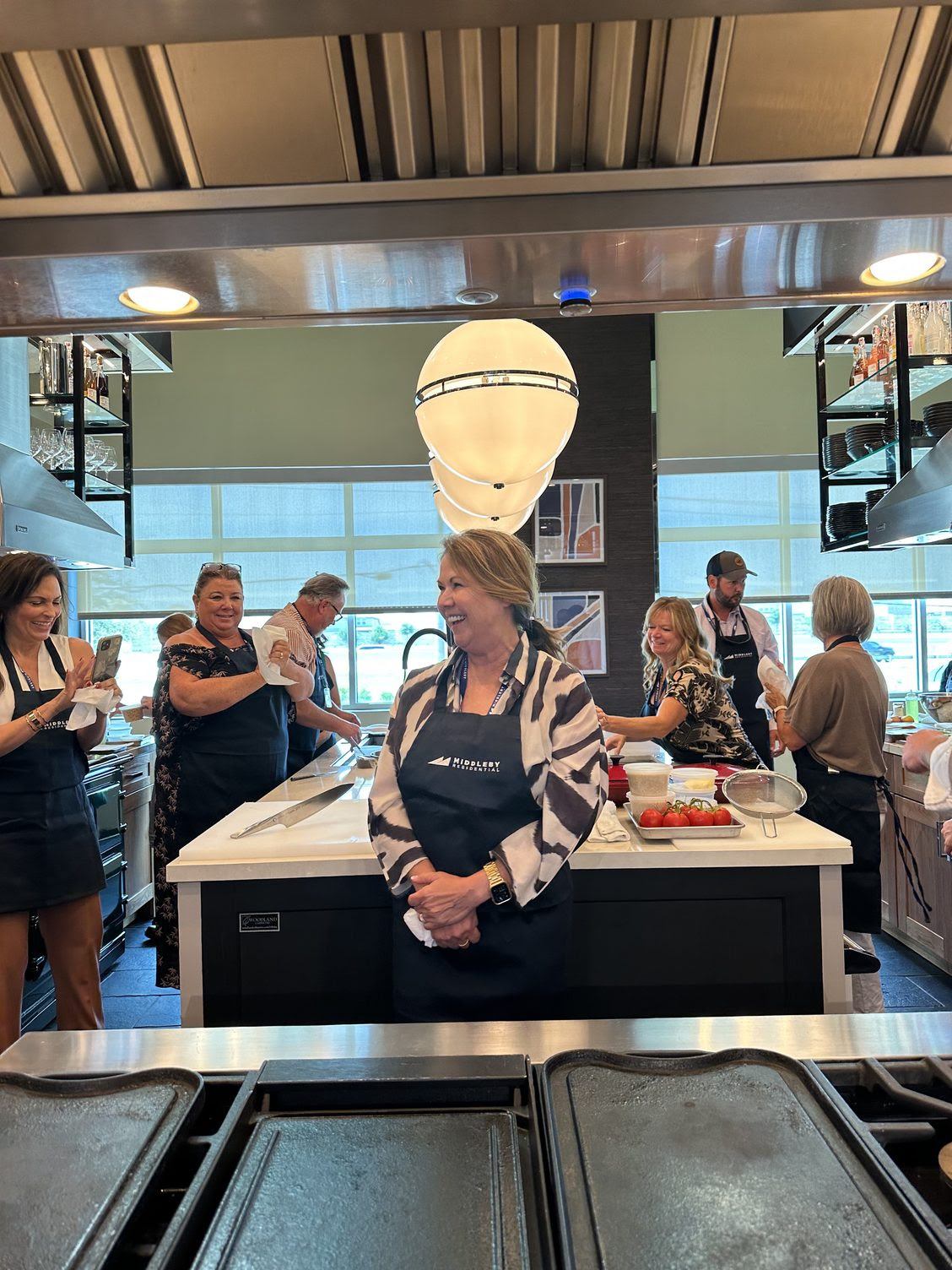 Join Me in Elevating the Culinary Experience
As I reflect on the sights, aromas, and friendships that blossomed at the Middleby Cooking School, I can't help but be inspired to share this journey with all of you.  Whether you're a seasoned cook or just beginning to explore the world of gastronomy, Middleby's dedication to merging design and function will undoubtedly captivate you.
Not only did I learn all about the appliances, but I was also able to experience cooking a Tomahawk Rib-Eye steak on the Series Seven Viking Range using the flat skillet first and finishing the steak in the oven.  With the Chef's help, I cooked the steak to perfection, It was delicious, and the presentation was even better.  I also watched the Chef prepare some meals using the EVO flat griddle.  The first was Korean BBQ and the traditional breakfast sandwich.  All was amazing to watch, but the food was fabulous.  I still have not lost that weight!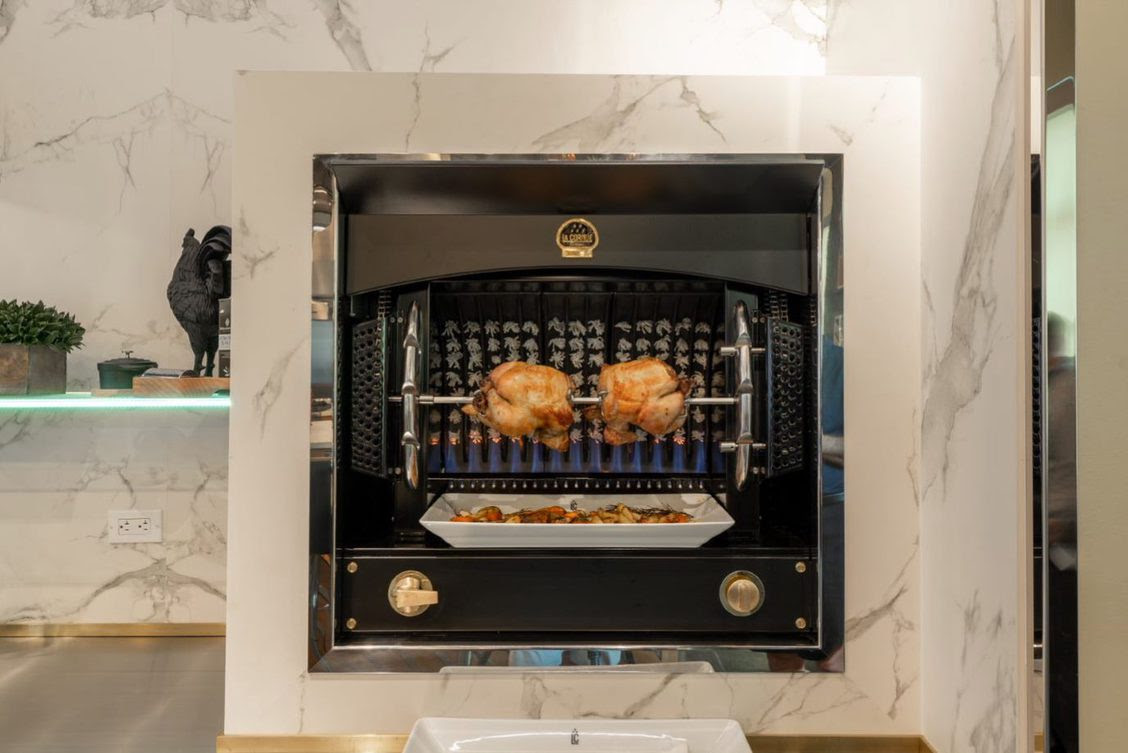 The Viking Company's Irresistible Offer
Are you ready to embark on your culinary revolution?  The Viking Company has an offer that's too tempting to resist.  For those seeking to elevate their kitchen game, their buy-one-get-one deal on Series Five and above appliances is the ultimate invitation to transform your cooking space into a haven of luxury and innovation.
Are you considering new appliances, whether for a new build or remodel?
Call me to help you find what would work best for your lifestyle. 
Give me a Call!
P.S.  Be sure to watch my video each Tuesday Noon via Facebook and Instagram for tips to keep your house from looking cheap!
I hope these tips help you, but if you need help, call me at 870-847-0286. My showroom at 717 Ash Flat Drive, Ash Flat, AR, is open only by appointment, but it houses thousands of fabrics just waiting to become the pillow of your dreams.
XOXO,
Lori